A Scots-Polish Lexicon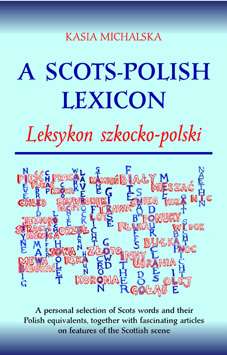 Kasia Michalska
In 2014 we published A Scots-Polish Lexicon.
Many visitors to Scotland -- and many who come to stay -- are surprised by the linguistic variety of the country when they discover Scots and Gaelic are spoken as well as English. This book offers a wide selection of Scots words for members of the Polish community. It includes Scots words and their Polish equivalents, as well as short articles about aspects of Scotland, and some traditional Scottish recipes.
The author, Kasia Michalska, was born in Gdansk, in Poland. She graduated from the University of Gdansk with an MA in English philology. She now lives in Edinburgh, where she works as an ESOL (English for speakers of other languages) tutor.
'W Szkocji mówi się o dwóch językach - urzędowym angielskim i starodawnym gaelickim. Tymczasem polska badaczka dotarła do źródeł trzeciego języka używanego na północy Wielkiej Brytanii - jest to język scots. Chcąc ułatwić swoim rodakom komunikację z mieszkańcami Szkocji, stworzyła polsko-angielski leksykon języka scots, który jest ciekawą i zaskakującą lekturą.'
-- Magdalena Grzymkowska, Dziennik Polski
In 2013 we issued a revised and expanded edition of James A. Simpson's More Holy Wit, first published more than twenty years ago as a sequel to his bestseller Holy Wit.
More Holy Wit is a delightful, witty and hugely absorbing celebration of some of the things that have greatly enriched Dr Simpson's life -- his native land, his home town, family life, books, church, work, food and golf.
'There are dozens if not hundreds of gems in More Holy Wit'
-- Sunday Post
We also published James A. Simpson's latest book, The Magic of Words.
'He has a great fund of stories. In fact, he has written several books of humorous tales and quotations ... The books are laugh-out-loud funny ... As well as finding amusing words, Jim Simpson addresses serious topics with compassion and insight.'
-- Ron Ferguson, Press and Journal
'He's up there with the Rev I.M. Jolly in the mirth-making stakes ... Like his previous books, this one is a delightful and thought-provoking blend of seriousness and humour.'
-- Gordon Bannerman, Perthshire Advertiser
More Holy Wit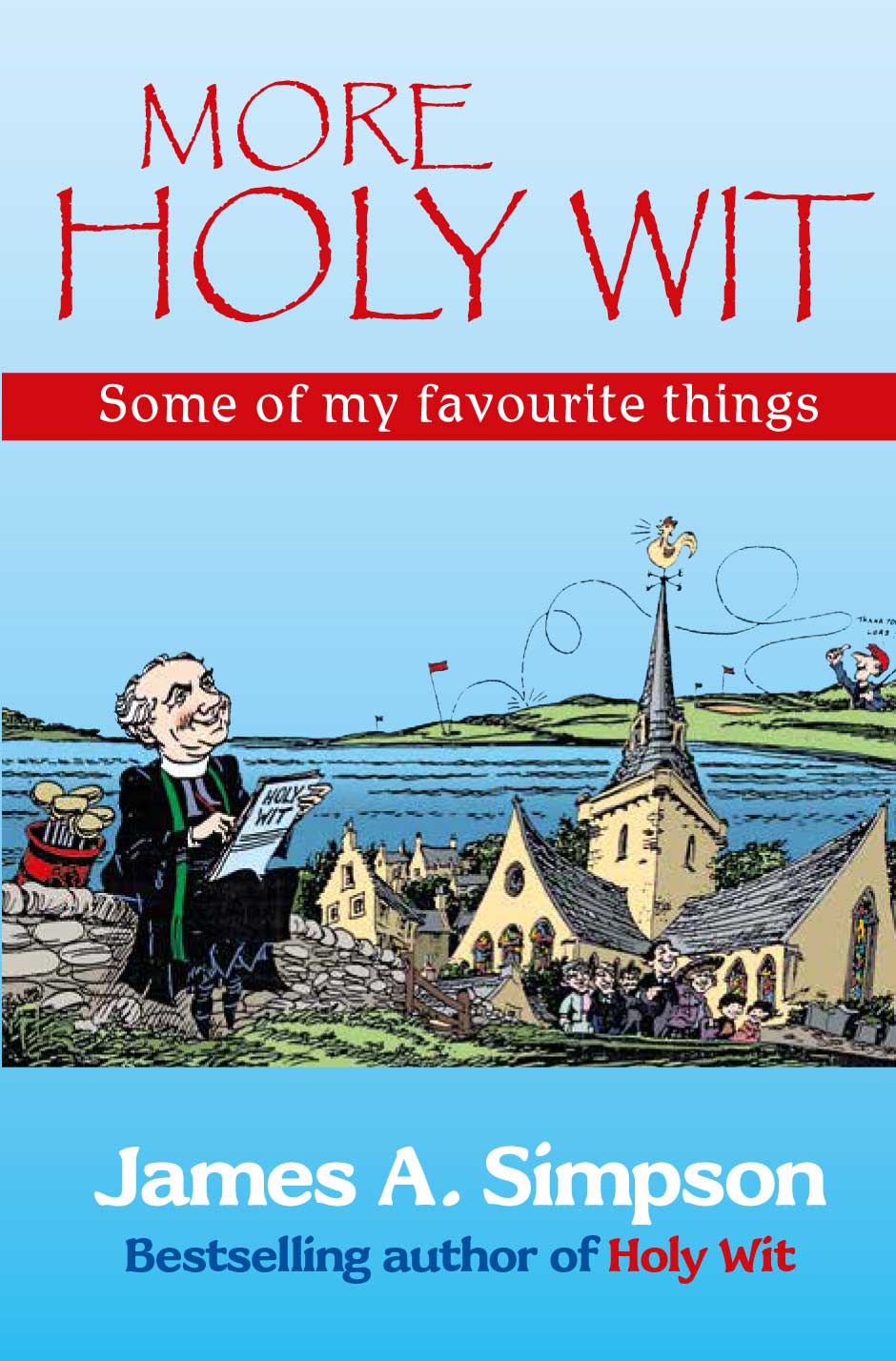 James A. Simpson
Backlist Highlight

Weir's Way
Tom Weir

who inspired the TV series On Weir's Way
---
Founded in 2001, Steve Savage Publishers started with the acquisition of the list of Gordon Wright Publishing Ltd, of Edinburgh. Our intention is to develop Gordon Wright's strong commitment to Scottish writing. Our list includes books on Scottish history, literature, languages and folklore, as well as guidebooks, humorous titles, and new and classic writing from Scotland and elsewhere.