The Magic of Words
James A. Simpson
With his new book The Magic of Words, published in October, James A. Simpson has produced another great collection of stories and anecdotes that amuse, illuminate and lift the spirits. He has long been fascinated by language and the power of words. Dr Simpson has a real gift for picking stories that add something to life.
The royalties from this book will go to Cystic Fibrosis charities. Dr Simpson has already raised over £70,000 for charity from book sales and after-dinner speaking.
'He has a great fund of stories. In fact, he has written several books of humorous tales and quotations ... The books are laugh-out-loud funny ... As well as finding amusing words, Jim Simpson addresses serious topics with compassion and insight.'
-- Ron Ferguson, Press and Journal
'He's up there with the Rev I.M. Jolly in the mirth-making stakes ... Like his previous books, this one is a delightful and thought-provoking blend of seriousness and humour.'
-- Gordon Bannerman, Perthshire Advertiser
Appearing in November, More Holy Wit was published more than twenty years ago as a sequel to James A. Simpson's bestseller Holy Wit. Now it has been revised and expanded by the author.
More Holy Wit is a delightful, witty and hugely absorbing celebration of some of the things that have greatly enriched Dr Simpson's life -- his native land, his home town, family life, books, church, work, food and golf.
'There are dozens if not hundreds of gems in More Holy Wit'
-- Sunday Post
More Holy Wit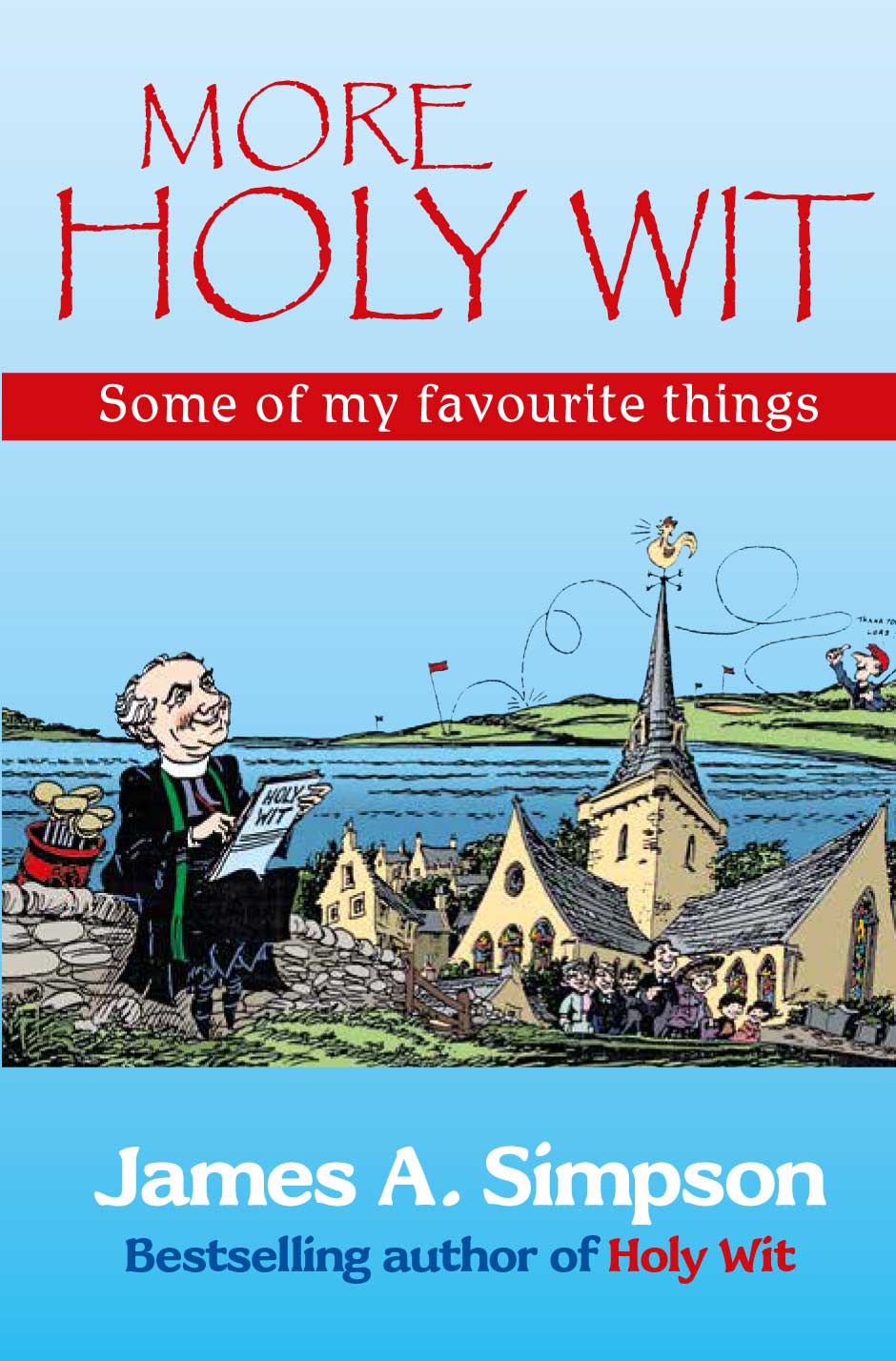 James A. Simpson
Backlist Highlight

Lorimer
and the Edinburgh Craft Designers
Peter Savage
---
Founded in 2001, Steve Savage Publishers started with the acquisition of the list of Gordon Wright Publishing Ltd, of Edinburgh. Our intention is to develop Gordon Wright's strong commitment to Scottish writing. Our list includes books on Scottish history, literature, languages and folklore, as well as guidebooks, humorous titles, and new and classic writing from Scotland and elsewhere.