Weir's World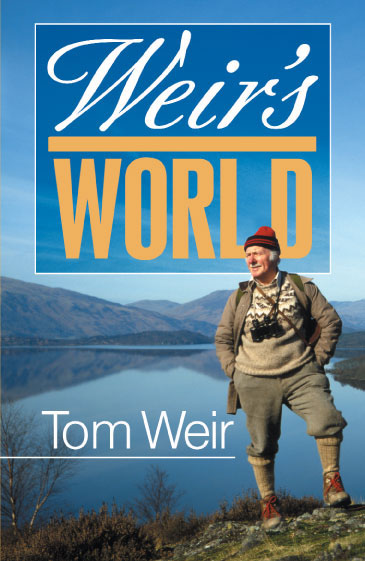 Tom Weir
In November 2018 we published Tom Weir's autobiographical book Weir's World as an ebook. We had previously issued ebooks of Weir's Way and Highland Days.
One day in 1939 Tom Weir left his steady job at the Co-op in Glasgow and embarked on a life of writing and adventure. After serving in the Army, he joined the first British postwar expedition to the Himalaya. In Weir's World, which he describes as 'An Autobiography of Sorts', Tom shares the excitement and the challenge of mountain-climbing and of discovering new lands and different cultures -- travelling in the Lofoten Islands, Nepal, Morocco, Kurdistan, Corsica and Yugoslavia -- and describes walks and climbs in many parts of his beloved Scotland.
In November 2017 we published the first paperback edition of George Mackay Brown's Rockpools and Daffodils. Well known as a novelist and poet, for many years George Mackay Brown also wrote a weekly column in the Orkney newspaper The Orcadian. As well as literary subjects, he dealt with other matters such as everyday life and customs in Orkney, his own idiosyncratic approach to cooking, history, the days of the week, the months and seasons of the year, his likes and dislikes, boyhood, the mysteries of the universe -- in a word, whatever interested him that week.
Four collections of his weekly articles have been published, of which Rockpools and Daffodils is the third. (The others are Letters from Hamnavoe, Under Brinkie's Brae and The First Wash of Spring.)
Rockpools and Daffodils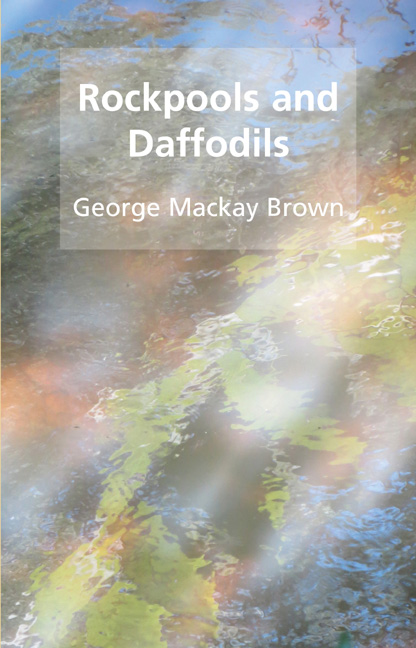 George Mackay Brown
Backlist Highlight

The Nebuly Coat
John Meade Falkner
---
Founded in 2001, Steve Savage Publishers started with the acquisition of the list of Gordon Wright Publishing Ltd, of Edinburgh. Our intention is to develop Gordon Wright's strong commitment to Scottish writing. Our list includes books on Scottish history, literature, languages and folklore, as well as humorous titles, and new and classic writing from Scotland and elsewhere.